Description
Weighing only 6.4 lbs, the bike is made of robust aluminium alloy frame and durable air tires, allowing kids to control it easily and safely. With kid-specific geometry and quality parts, it will be the favorite buddy of your kiddo when practicing balance skills!
Frame Material: Aluminum Alloy
Size: 12" wheels
Weight: 6.4 lbs
Seat Height: 13.78-18.11 inches
Approx Age: 2-5 yrs 
Approx Height: 33- 39 inches
*Approx Inseam: 14-19 inches
CPSC Certified
U.S. Consumer Product
Safety Commission
We strongly suggest measuring child's inseam to find the right size bike. For Belsize 12, the inseam range is 14-19 inches.

Features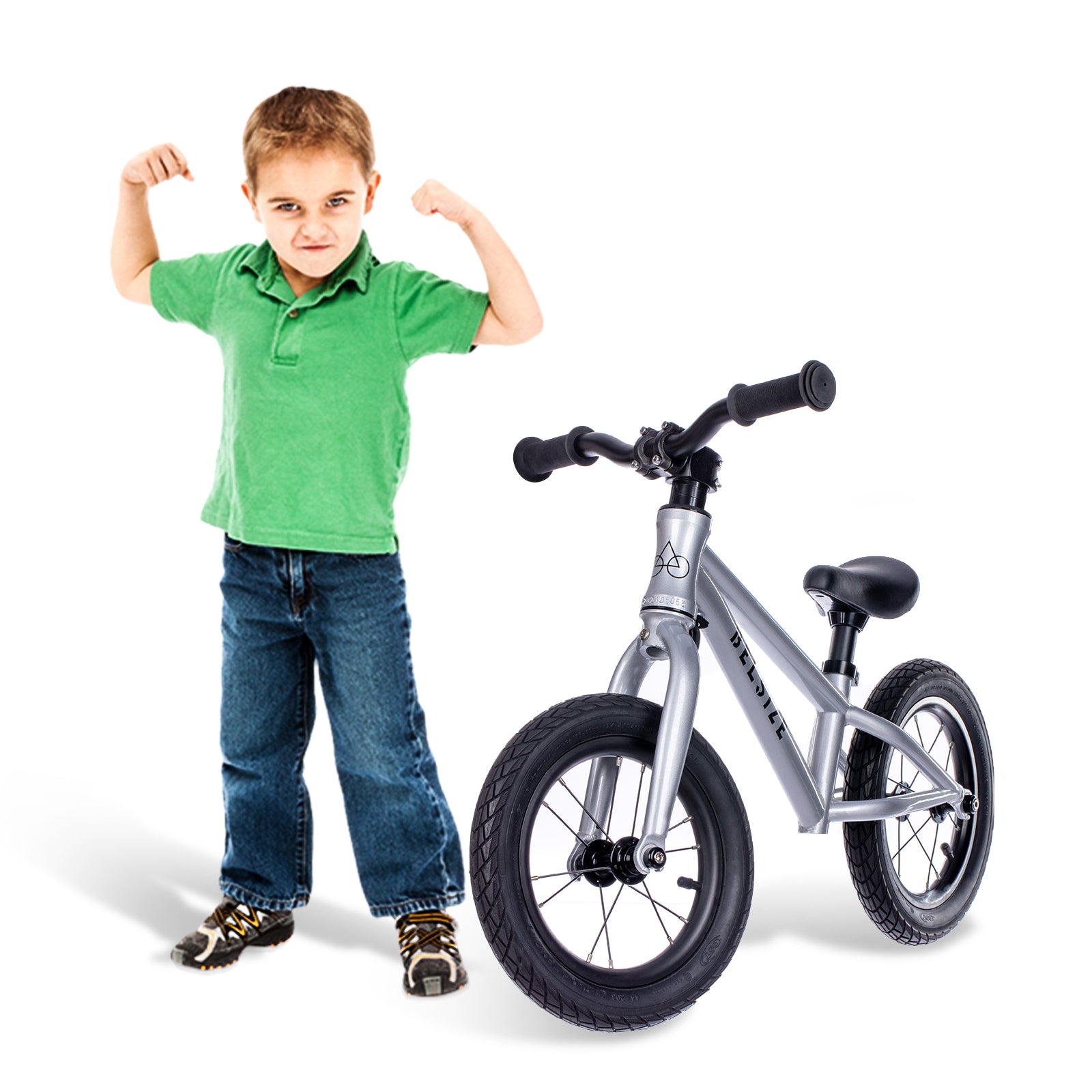 6.4 lbs Lightweight
Weight is essential in providing smooth riding experience for toddlers. Made of sturdy and lightweight aircraft aluminum frame, this bike weighs only 6.4 lbs, the lightest bike with air tires on the market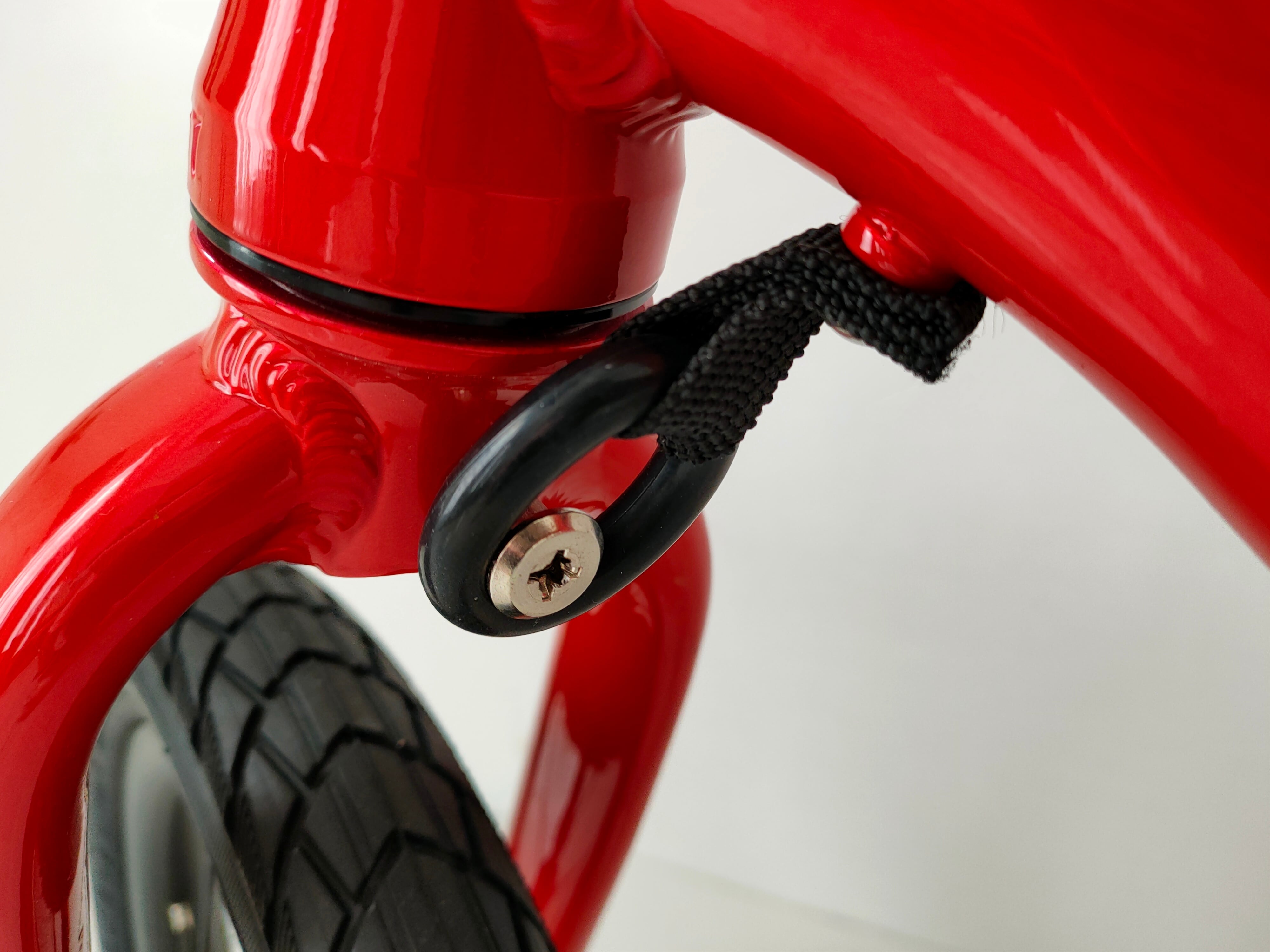 Always Keep Safe
Rarely seen on other balance bikes, the steering limiter designed on Belsize 12 prevents accidental overturning and helps kids build confidence on their first two-wheel riding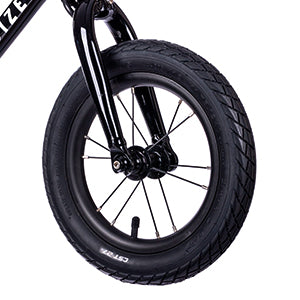 Air Tires
High quality air tire provides superior traction and cushioning for your kids to ride, giving them a better all-terrain surfaces experience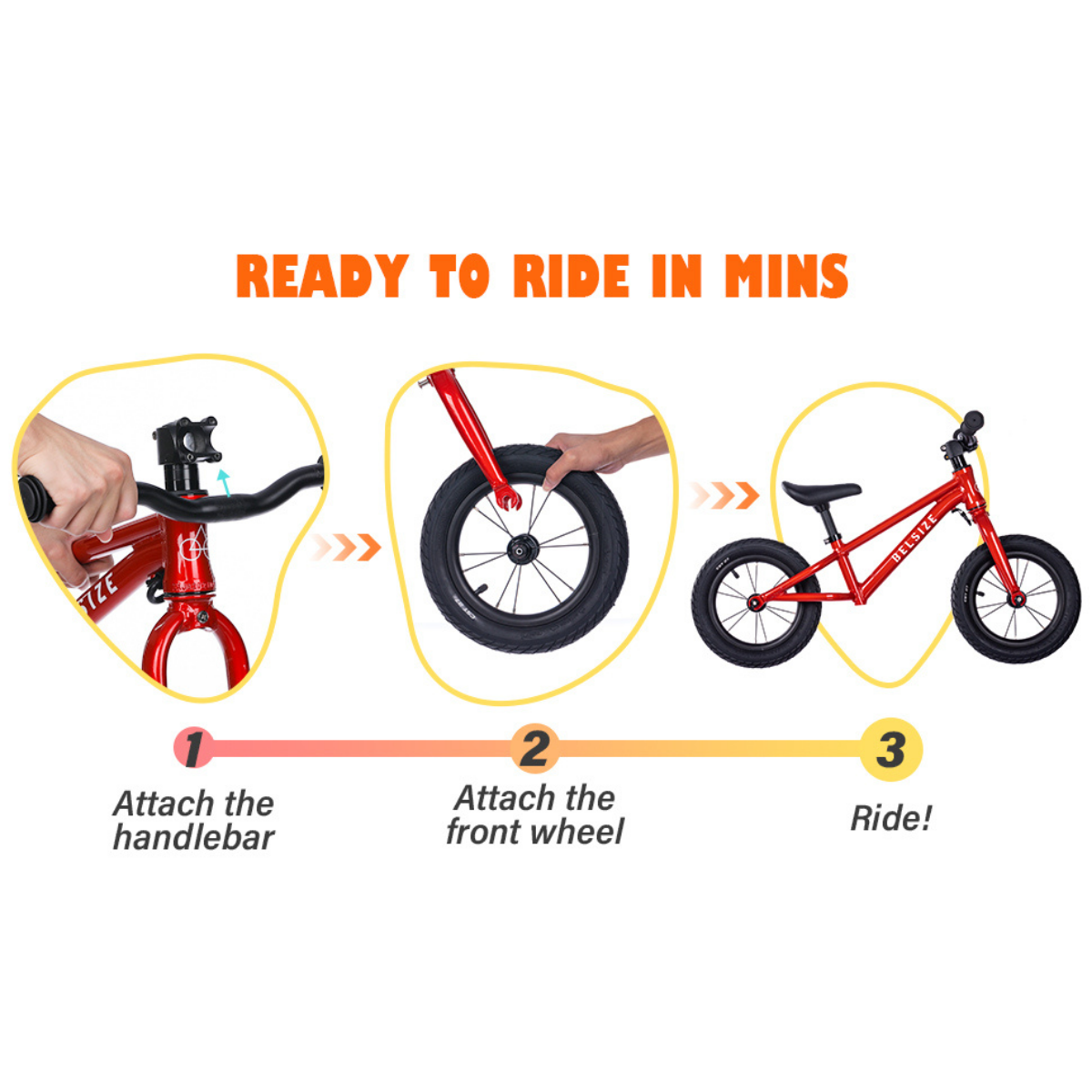 Fast Assembly
The bike comes 97% assemble and is ready to ride with only 2 more steps

Geometry

Specs
Riser Handlebar
Double Butted Al6061
Seat Post
Double Butted Al6061
Frame
Hand Brushed Al6061, Forged Drop Outs
Seat Clamp
Er Bolt, 28.6mm
Fork
Hand Brushed A16061, Forged Drop Outs
Rims
12 x 12H, Double Walled Al6061
Steering Limiter
Detachable rubber ring connecting the fork with frame
Grips
Er Soft Touch Mushroom
What the bicycle media is saying

Review