Ultimate Riding Experience with Belsize
Lightweight
Belt-Drive System
Adjustable Hand Brakes
Quick Assembly
Real Reviews from Real Customers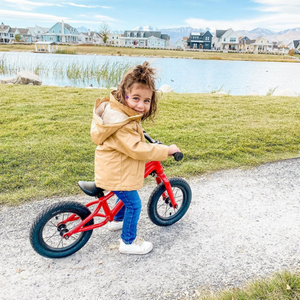 The BELSIZE Balance Bike for Kids & Toddlers is superbly made from Super Lightweight Aluminum Alloy and only weighs 6.4 lbs. The aluminum welds on the frame are a work of art. This bike is made to last through generations of use. 
An added bonus that isn't mentioned...
Well packaged. High quality parts. 
This bike makes a big difference for young children - can go all day on this bike - outlasting older kids on big box store heavy bikes.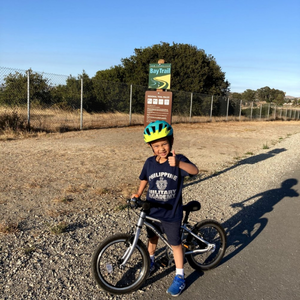 My son used a balance bike when he was 3 years old which he got used to. This summer he turned 4, so we wanted to have him transition to a pedal bike. We tried a normal cheaper bike but it was pretty heavy for him to handle and the fact that it was coaster break bike just wasn't very good to handle plus the weight, and his tendency to pedal backwards..... So we got this bike which is very light and has hand brakes. It was incredible, he was able to pedal and balance it on his own the...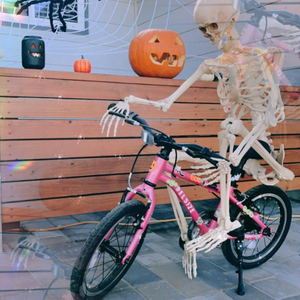 When a small child is learning to ride a bike, the weight of the bike makes all the difference. They have to be strong enough to control the weight of the bike. This company payed attention to every detail to make this bike light weight. Awesome bike!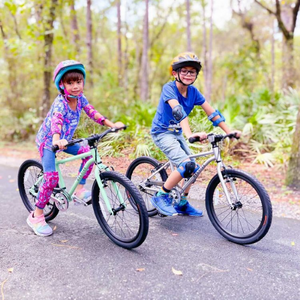 This bike is exactly as billed. With relatively little effort, one can put this bike together (with the tools included) in about fifteen minutes. The components are the quality one would expect for the cost. A few moments of adjustment to the brakes and the wheels spin free and fast...
This kids' bike is well made and well balanced, and it looks nice. My niece is a little young for this, so i got some regular training wheels separately, and she loves riding like a big kid :-) The light weight makes is easy for her on hills and rougher terrain. The drive-belt is holding tension well, and hasnt slipped or derailed...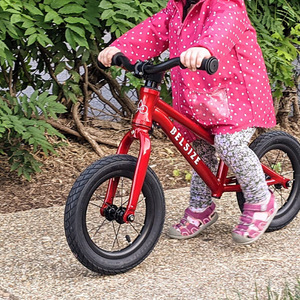 This (aluminum) Belsize balance bike is significantly lighter than the (steel) Strider of the same size. I really feel this difference picking the bike up, and part of the balance bike experience is carrying it around to good riding spots! The Belsize bike is also slightly larger than the Strider and feels more solid/substantial, even though it's lighter...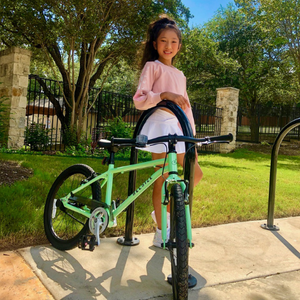 Gorgeous bike! So easy to put together. My daughter loves it!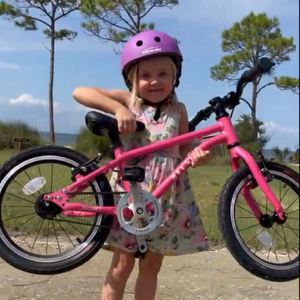 Easy assembly. Bike is great out of the box. Lightweight! Great value And can compete with more expensive brands.! Would definitely buy again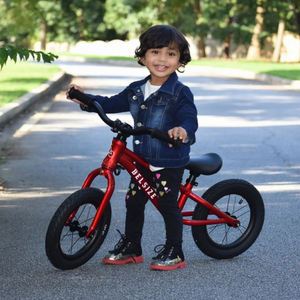 Great balance bike for my 18months girl. My daughter was so so excited to ride for the first time. Easy to assemble and the quality is amazing. I Highly recommend this Balance Bike.
We love this bike! We bought it for our tall 4.5 year old son, and he always wants to be outside and ridding his bike. The brakes work great and are easy for him to squeeze on his own. The seat adjusts but the handle bars do not, and I wish they did. It's very light weight - which is a big deal for me...some bikes are ridiculously heavy for a small child to handle. But, this bike is just the right weight and size for a kid
Awesome bike for my daughter! She loves it. We added a handlebar basket (Colorbasket kids bike basket) & a kickstand (Greenfield center mount kickstand) which I also ordered off Amazon. I would recommend this bike if you're looking for a solid bike for your kiddo.
Our daughter started riding immediately after getting this bike, when she previously was only riding a strider. We purchased another one for our son because it's so great. It's lightweight which makes it easy for the kids to handle.
Great first pedal bike for my 5-year old. Its very lightweight and easy to maneuver and he was biking by himself within an hour. The silver is a great neutral color. Assembly instructions could be a bit clearer but overall, not hard to assemble.
Responsive Customer Support